Kindermusik with Annette
Baby, toddler, preschool and K/1st music classes - Serving San Diego, Chula Vista, Tierrasanta, Bonita
Kindermusik with Annette
Baby, toddler, preschool and K/1st music classes - Serving San Diego, Chula Vista, Tierrasanta, Bonita
Kindermusik with Annette
Baby, toddler, preschool and K/1st music classes - Serving San Diego, Chula Vista, Tierrasanta, Bonita
Welcome to Kindermusik® with Annette
In our weekly classes, your child will learn and grow, through the power and joy of music-making, during the years most critical to brain development. Whether your child is a baby, toddler or preschooler, our music classes are the perfect place for your budding musician.


"My daughter and I have grown together in our love of music and each other." -Primrose Y, Kindermusik mom
Interested in a class, but not sure which is the best fit? Click on a link for your child's age group below or just give me a call/text (619)656-9178

Birth to 1 1/2 years Click to learn more Fall
In our infant classes, you and your baby will cherish your together time within a welcoming community of parents, sharing the challenges and joys of those first precious years.
"When I first started Kindermusik, I thought my 3 month old was too young to enjoy it. Boy was I wrong!"
-Jenan K.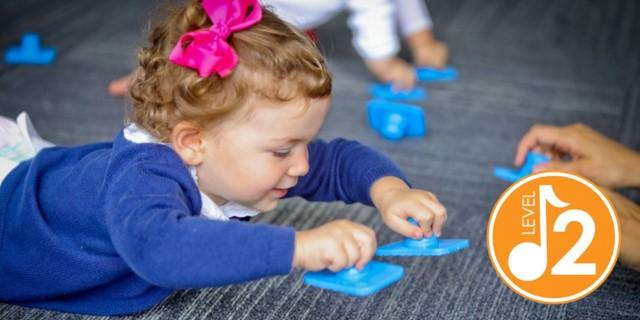 16 months to 3 1/2 years Click to learn more: Fall
You and your active toddler will sing, dance, giggle, learn and play, all while learning

to brighten up your every day routines with the magic of music and movement.


It's the most joy (my child) and I get from all of our mommy & me classes"-

Jamie M.

3 1/2 to 7 year olds Click to learn more: Fall
In our classes, your child is invited to be curious, to explore, to connect, and to feel, using imagination and creativity. Parents join their child for the final activities each week.


"

My daughter has developed an incredible love for music thanks to Annette's class."
-
Carolyn McClaskey, teacher and director of Christian Youth Theater(CYT)
5 to 7 years
Our Young Child program is the perfect place for your budding musician to develop a strong musical foundation by playing instruments like the glockenspiel, two-stringed dulcimer and recorder. We are currently only offering Year Two of the program and children must have completed Year One.


Our 6 year old is in her 3rd semester and can read and write music. We just LOVE Mrs. Annette!!

-

Elisa H.